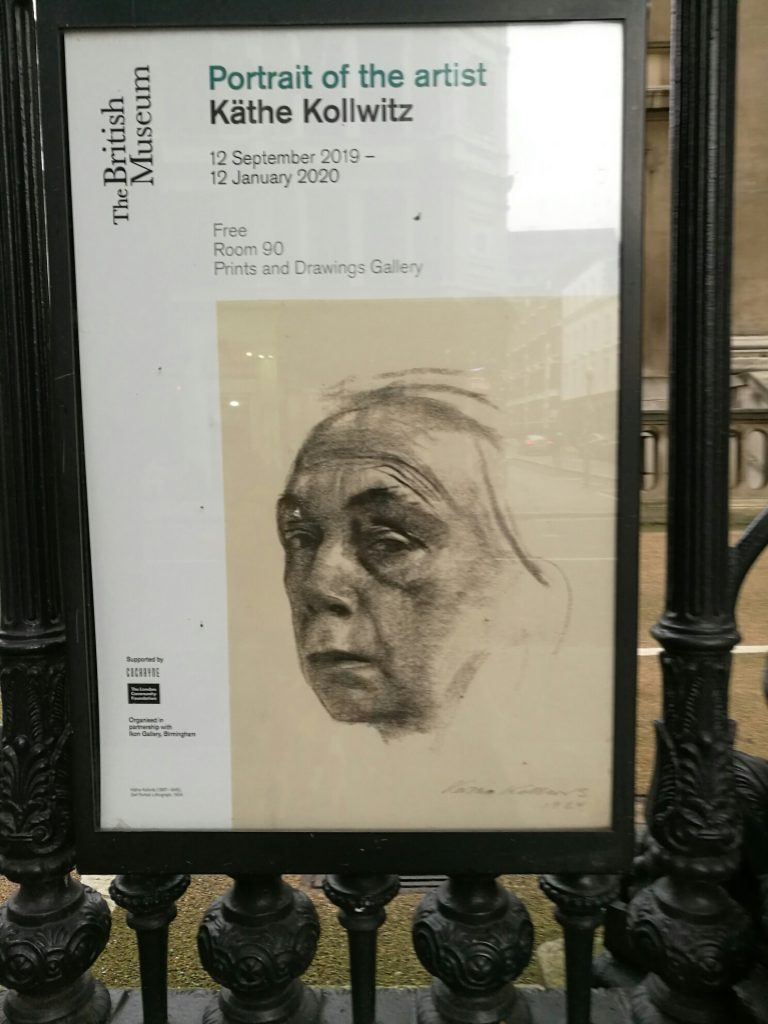 I visited the British Museum's exhibition, Portrait of the Artist, Käthe Kollwitz; https://britishmuseum.org/whats_on/exhibitions/portrait_of_the_artist.aspx
I have encountered her work before, in Belgium and London, most recently in Tate Britain's 2018 exhibition, Aftermath, about art reflecting the suffering and destructive consequences of the 1914-1918 war. https://www.tate.org.uk/whats-on/tate-britain/exhibition/aftermath.
This, however, is the first time that I have immersed myself in her work. It was a rewarding but emotionally draining experience. The subject matter is about social injustice, cruelty especially towards women, ravaging poverty, death, and grief. It is, I think, impossible not to be moved by Woman with Dead Child. The intertwined bodies of mother and infant reflect the depth of her inconsolable grief. The image was produced in 1903 and the emotion it arouses is therefore piqued further on learning that her 7 year old son who was the model for the dead child would die in the 1914-18 conflict; https://britishmuseum.org/research/collection_online/collection_object_details.aspx?objectId=684802&partId=1
Kollwitz's work is powerful and raw, expressionist and sombre. She achieved these results using a range of printmaking techniques. Once again as in the Vallotton exhibition on which I have written earlier, I was drawn to the potential offered by woodcuts. The bold compositioning optimizes stark black and white contrasts to convey scenes of grief, terror, and menace. Her mark-making in whatever medium is confident, her modelling is strong (she was also a sculptress) and her approach was innovative and experimental. I was intrigued, for example, to read that she used sandpaper and material imprint to achieve interesting surface effects.
The exhibition runs until January 2020. I intend to go again. It is a small but intense exhibition, and there is a lot to take in.